Pardot B2B Marketing Automation
Create the best possible customer journey and easily convert visitors to customers. Begital Pardot Consultant team will enable you to transform your organization and current customer journey through website and email communications. With Pardot your organization will link Marketing and Sales departments and will qualify appropriate leads faster.
Integrating Pardot with Salesforce.com CRM will give you the full picture and entire map of all "moments of truth" your visitors and customer go through each day. Additionally Pardot can build and match the profiles of your most valuable segments.
Having an extensive information of what your visitors, leads and contacts are viewing, clicking, ordering and downloading from your website helps you to automatically send the perfect message each time without missing a single opportunity!
Repetitive tasks are gone, welcome to the marketing automation world of Pardot!
With Begital Pardot Consultant Team your organization, marketing and sales teams will engage with visitors, prospects and customers with 1-to-1 emails, containing the right message for the occasion and in the perfect moment.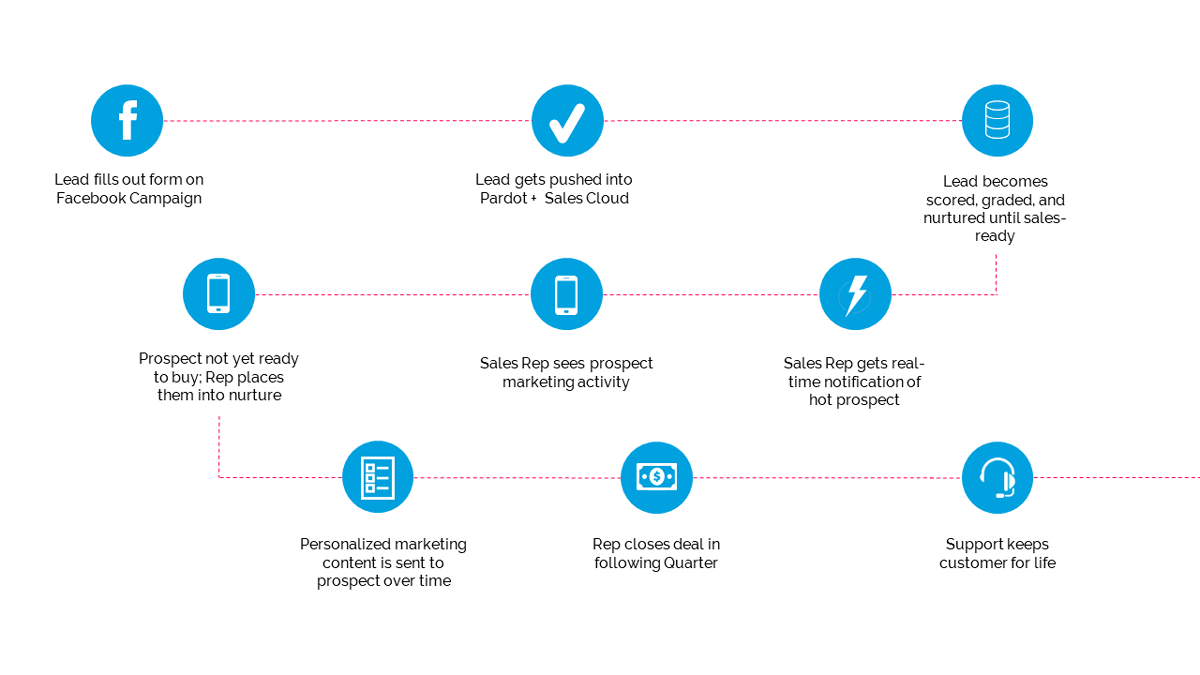 Your Customer:
Enjoys tailored and dynamic communication in landing pages, emails and forms;
Receives timely, personalized and appropriate messages, notifications and offers on-the-go.
Your Organization:
Increases customer acquisition, retention and profitability by guiding customers to the next steps of your funnel. Manage their journey and identify new opportunities on-the-go;
Aligns Marketing and Sales operations. Build a track for Marketing Qualified Leads to Sales Qualified Leads. Provide constant flow of leads into your pipeline. Streamline lead management from website to sales to won opportunities;
Increases organizational efficiency from structuring and automating repetitive tasks, to creating scoring systems that help qualify your sales leads, and capturing important information that connects actions to outcomes;
Integrates hierarchy reflecting your business structure.
Your Teams:
Enable Sales and Marketing to have full view of each visitor, prospect and customer activities;
Improve performance and collaboration through transparent organization-wide platform;
Focus on providing real benefits to customers through clever use of data.
See, feel, touch and measure the ROI of each communication and online marketing activity and follow the revenue stream from a visitor to a closed-won opportunity or purchase;
Connect your campaigns, webinars and social posts with- Google AdWords, Google Analytics, WebEx, GoToWebinar, ReadyTalk, Twitter and LinkedIn
Begital Pardot Marketing Automation Experience

Certified Salesforce.com Pardot Consultant and Pardot Specialists

15 years experience

Germany, Belgium, France, Netherlands, UK, Poland, Bulgaria, Romania, Turkey, Morocco

MNCs, SMEs and NGOs
Pardot Marketing Automation Services
Contact us for Pardot Marketing Automation Services